Legal
Information
"www.alahliarsa.com" is not a registered company but the Direct Personal Line Internet channel developed by Al Ahlia Insurance Co. SAOG (Al Ahlia) (Part of OMINVEST Group).If you need to know more about Al Ahlia, please click here. Conditions of Use and Privacy Policy are explained here. Kindly read them carefully.
Privacy Policy
By submitting any information about you and where applicable about others within this website, you and they consent to its use, as set out in this privacy policy.
The Internet is not a secure medium. However, we are committed to ensuring that your privacy is protected. The privacy policy explains the security measures we have put in place to protect your information and how we use the information we collect about you. We recommend you read it before you provide any information to us.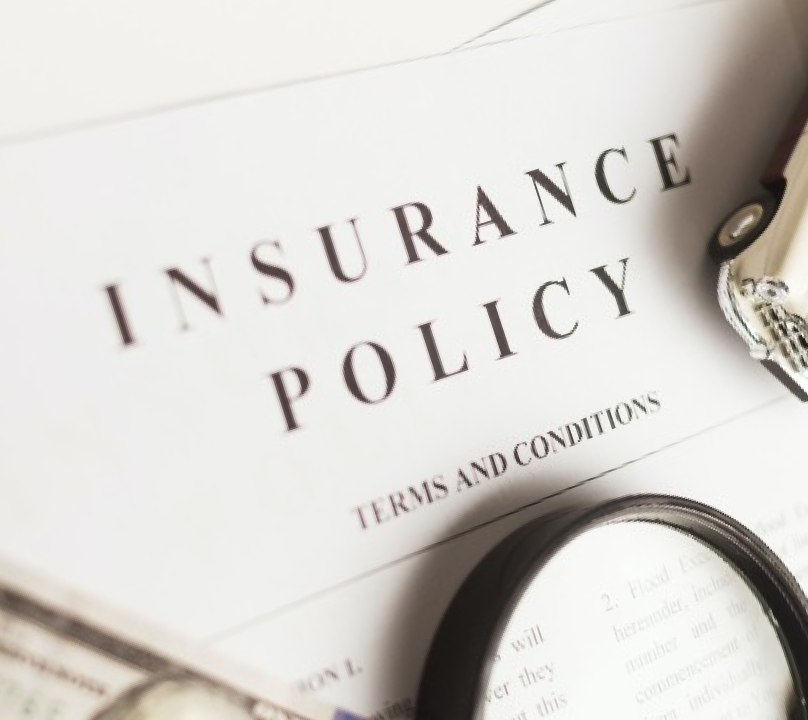 The information we collect and how we use it.
Within this site, we may ask you to provide us with relevant personal information. Rest assured, we do so in order to provide you with the product or service you've requested, as an administrative requirement, and to service and maintain your policy including responding to any query that you might raise with us.
All personal information supplied by you will be treated in confidence by the Liva Group of companies and will be held in our data systems or those of our agents or subcontractors and will not be disclosed to any third parties except where your consent has been received or where permitted or required by law or an applicable court order.
The Liva Group may pass your personal information to other companies for processing on its behalf. Some of these companies may be based outside of the GCC and Europe in countries which may not have laws to protect your personal information, but in all cases the Group will ensure that it is kept securely and only used for the purposes for which it was provided. Details of the companies and countries involved can be shared with you on request.
The Liva Group would also like to inform you (by telephone, post, or email) of select products and services we and our carefully chosen suppliers provide. If you would prefer not to receive this information, please notify us of this when you contact us.
As part of the process of providing you with the product or service requested, we may undertake certain checks or exchange information through various databases. For example, as part of the process for underwriting general insurance products, we may check with a licensed credit-referencing agency and a record of this search will be made. When we make any checks or exchange information, we will include further details of the same within the web site or when we write to you.
Cookies
When you visit our site, we may attach a cookie to your browser. Cookies are small text files that allow us to identify your computer, recognise repeat users, observe anonymous user behaviour and compile aggregate data about users in order to improve our service. The data we collect using cookies does not identify individual users and is only used for tracking and analysing use of the site. In some cases, we use a reputable third party adserving companies for these purposes.
Most web browsers will accept cookies, but if you would prefer we not collect data by this method, you can disable this function within your browser settings. However, without cookies, you may not be able to take full advantage of our site's features including personalising the web content to reflect your unique style.
How we protect your information
We capture your personal information such as names and addresses, over a secure link using recognised industry standard Secure Sockets Layer (SSL) technology which encrypts the data whilst passing it over the web. This will be indicated on most browsers by a lock in the status bar at the bottom of the screen. Firewalls are used to block unauthorised traffic to the servers and the actual servers are locked in a secure location which can only be accessed by authorised personnel.
Your Consent
When you submit your information within this web site, you consent to the use of that information as set out in this privacy policy. If we change the privacy policy, we will post the changes on this page and place notices on other pages of the web site so that you are aware of how we use your information at all times. If you continue to use this service, it will signify that you agree to any or all such changes. The Internet is a global medium and your information therefore may be transferred outside the GCC. When you submit your information, you consent to all such transfers.
2.Condition of use
You agree to these conditions of use by using this website. Please read the following very carefully.
ABOUT "www.alahliarsa.com"
"www.alahliarsa.com" is not a registered company; it is a brand name of Al Ahlia Insurance Co. SAOG, Oman, registered under the laws of Oman, CR no. 1754807 with the registered address PO Box 1463, PC 112, Ruwi, Sultanate of Oman
Al Ahia is part of OMINVEST group
In these conditions of use, 'our', 'we', 'us' means the following companies together: Ominvest, Al Ahlia Insurance Co. SAOG and any other named preferred supplier or subcontractor.
Omani Law
These conditions of use will be governed by and construed in accordance with Omani law, including any applicable sections of the Electronic Transactions Law and all applicable CMA regulations relating to the retention and storage of information. Any disputes arising in relation to these conditions of use will be subject to the exclusive jurisdiction of the Omani Courts. If any of the following provisions become unlawful, void or for any purpose unenforceable, then the particular provision will be deemed severable and will not affect the validity and enforceability of the remaining provisions or conditions of use.
Access to the site
Unless otherwise specified, the information on this website is directed solely at those who access the site from the Sultanate of Oman.
Content and product information
The descriptions of all the products and services contained in this website are for information purposes only. The information and descriptions provided are not intended to be complete descriptions of all the terms, conditions and exclusions applicable. The precise coverage afforded by any insurance policy or other product issued by us is subject to the terms, conditions and exclusions of the policies as issued. Any other products and services provided are subject to their specific terms and conditions as set out throughout the site.
Lega exclusions and limitations
We take care to ensure that the information contained in this web site is accurate and up-to-date. However, we make no representations or warranties about the accuracy, completeness, reliability or suitability for any purpose of the information and related graphics published in this site, which may contain technical inaccuracies and typographical errors.
We do not provide any legal, accounting, or other professional advice or opinion on specific facts or matters. Also, neither we nor any of our directors, employees, or agents will be liable for damages arising out of or in connection with the use of this site or the information in it.
This is a comprehensive limitation of liability that applies to all kinds of damages including (without limitation) compensatory, direct, indirect or consequential damages, loss of data, income or profit, loss of or damage to property, and third party claims. However, nothing shall exclude or restrict liability for death or personal injury resulting from our negligence or that of our directors, employees or agents.
Alterations
We reserve the right, at any time and without notice, to revise the contents of this site including these conditions of use. Any changes to these conditions will be posted on this site. If you choose to continue using this site following any such change, it will signify that you agree to be bound by the revised conditions.
Use of your information
By using this site, you agree to the use of any personal data that we may hold on you in accordance with the terms of the privacy policy. A copy of the privacy policy is accessible at any time by clicking on the Legal Information button on the bottom menu.
Copyright
All design, text, graphics and their selection or arrangements are the copyright of third parties or us. Permission is granted to copy electronically and to print in hard copy, portions of this site, solely for the purpose of using the site to seek a quotation or buy products and services. Any other use of materials on this site (including reproduction for purposes other than those noted above, and alteration, modification, distribution or re-publishing) without prior written permission is strictly prohibited.
Trademarks
The various RSA trademarks and the get-up contained in this site are owned, registered or approved for use by Royal & Sun Alliance Insurance (Middle East) BSC(c), Al Ahlia or other Liva Insurance Group of companies. All other trademarks, product names, and company logos are the property of the companies in the Liva Insurance Group or the property of their respective owners. Neither Royal & Sun Alliance Insurance (Middle East) BSC(c), Al Ahlia nor any Group company gives permission for the use of any of the trade marks, the get-up, product names, company names, logos or titles, and any such use may constitute an infringement of the holder's rights.
Force majeure
We shall not be liable to you for any breach of these conditions of use, or for any failure or delay in providing our services through our site, that result from any event or circumstance beyond our reasonable control. This includes without limitation, strikes, lockouts and other industrial disputes, breakdown of systems or network access, fire, explosion, accident, insurrection and war.
Links to other sites
In this site, certain links including hypertext links will lead you to websites or pages that are not under our control. These links are provided for your information and convenience and the inclusion of any link does not imply endorsement by us in any way of the site to which a particular link leads. Other links in this site will lead you to websites or pages that are under the control of Liva third parties around the world. You should be aware that these web sites are maintained and operated locally and the law and regulations of countries other than that of Oman may govern the contents and use of such websites. If you wish to know more about the conditions of use or privacy policies of these websites, please contact them directly.
Delivery policy
All documentation will be sent to customers via email. If you require the originals, please visit your local branch.