Al Ahlia Insurance Reigns Supreme as 10-Time Oman Insurer of the Year at 2023 Middle East Insurance Review Awards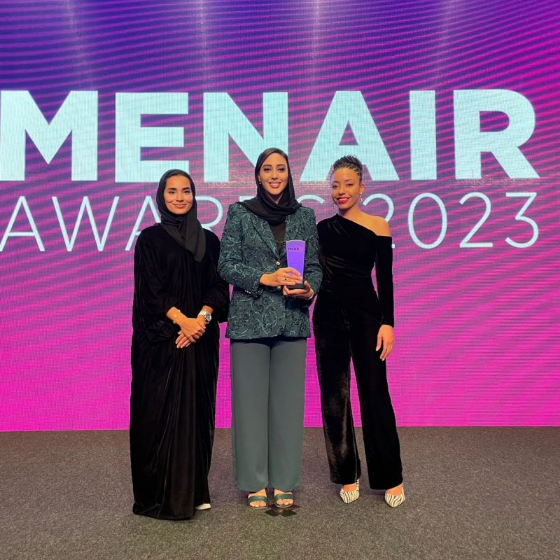 September 21, 2023
Al Ahlia Insurance, one of the leading insurers in the Sultanate has landed its 10th award by winning the 'Oman Insurer' award at MENA Insurance Awards 2023. The ceremony was held in Dubai on the 25th of January, marking this its 6th consecutive win of the award since 2018.
Over the past 12 months, Al Ahlia has delivered a stand-out overall performance in Oman. Despite a challenging period of post-COVID adjustments, many innovative projects have been delivered to enhance the customer journey.
Some of these propositions were a chatbot that collects all the documents using automated responses, guided by artificial intelligence, to assist customers in their policy purchase and claims registrations. Other propositions also included enhancements to the services available on the website, which include the ability to transfer your policy online and a 'one step policy renewal' portal.
These customer centric solutions have been a part of why the insurer has been constantly recognized at prestigious awards such as the International Business Magazine, where it won "Most Innovative Insurer - Oman".
"We are honored to have been selected as "Oman Insurer 2023". Winning this prestigious award 10 times is testimony that we are consistently challenging ourselves to enhance our customer experience and utilize the best talents and technologies to enable that goal. of course, this would not have been possible without the dedication of our employees and the loyalty and trust of our customers"said Hanaa Al Hinai, CEO - Al Ahlia Insurance.
With over three decades of expertise, Al Ahlia insurance has established itself as Oman's trustworthy Insurer. It has launched several industry-first initiatives and is committed to improving the overall customer experience by tapping into insights and investing in technology to provide customers with unmatched service support.
The MENA Insurance Review Award winners are selected by an independent panel of regional industry experts. The panel works to independently review and reward insurers who showcase a strong business model, wide-reaching network and distribution, superior marketing initiatives, innovative product development, and exceptional customer service.